Hines Flooring Solutions specialise in: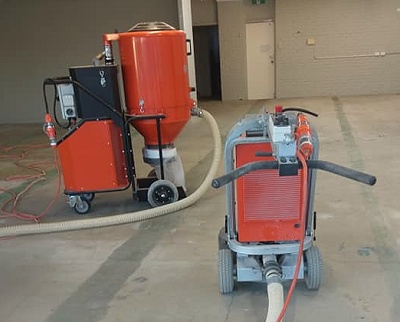 CONCRETE GRINDING
SPRAY PAVE/STENCIL CONCRETE GRINDING
EPOXY PREPARATION GRINDING
CONCRETE FLOOR LEVELLING – HIGH SPOT REMOVAL
REMOVAL OF ADHESIVES, EPOXY AND COATINGS
CLEAN FLOORING SURFACES OF PAINT AND OIL
CONCRETE PATHWAYS AND DRIVEWAYS
PREPARING CONCRETE SURFACES FOR NEW FLOORINGS
ADVANCED DUSTLESS REMOVAL SYSTEM
Hines Flooring Solutions are reliable floor stripping professionals, who are committed to delivering high quality surface preparation to your existing floor.
We have many years of experience along with the knowledge of different slab types and the diamonds required for grinding them.
Our services include external and internal applications to residential and commercial sectors.
Hines Flooring Solutions remove all types of glues, paints, sealers and waterproofing membranes off concrete slabs using powerful grinding machines, resulting in a level, smooth and clean surface ready for the next stage of your renovation.
We use a heavy industrial vacuum system connected to the grinder to minimise any dust caused from the grinding process.  We are always developing innovative ways and new advanced technology for dust removal.
If you are looking to lay any direct stick floor covering to a concrete slab you must first check that the concrete slab is clean and level.  Floor coverings such as tiles, vinyl, timber and cork need a clean smooth and porous slab to bond to. Any residue between the concrete and new adhesive will affect the quality and durability of your new floor covering.  The better the job we do in grinding and cleaning your floor surface, the better the installation of your floor.
Hines Flooring Solutions achieve optimal results ensuring an exceptional professional finish.
Floor Stripping Preparation Checklist
Remove everything from the area in which the work is to be performed – all furniture including couches, TVs, cabinets, pool tables, fridges, dishwashers, pictures, mirrors, curtains, blinds and personal effects.
Clear access is needed in and out of the work area for ease of waste removal and machine accessibility.
Take down ornaments and pictures that may be affected by dust.
Taping or sheeting off of doorways is recommended for areas to which no access is required. Covering of items is essential where they cannot be removed or are located in rooms where large openings prevent sheeting.
Air conditioning units need to be turned off and covered.
Smoke/fire alarms must be isolated or turned off prior to commencement of the job as dust may trigger an alarm.
As removing floor coverings, stripping out bathrooms and concrete grinding is noisy it is the client's responsibility to ensure they have notified all people who would potentially be affected.
When floors which are being removed have skirting boards, it is highly recommended that the skirting boards are removed to prevent any damage to them or to the wall above.
Servicing Ipswich Toowoomba Brisbane
Ipswich
Toowoomba
Brisbane
And everywhere in between